SICK PYTHONS - online class (PST)


April 10 (Saturday) at 2:00 pm (GMT-07:00)
93 SPOTS LEFT
ONLINE
"Does anyone know of a vet around here bc these PYTHONS are SICK!!!"
SICK PYTHONS is all upper body strength training using free weights.
EQUIPMENT REQUIRED:
a set of dumbbells or free weights. Best to have 2-3 sets of varying weights.
for example: 3lb, 5lb, 10lb
You can totally use household objects in your rack!
You must log in to your account to sign up for class using your class packages.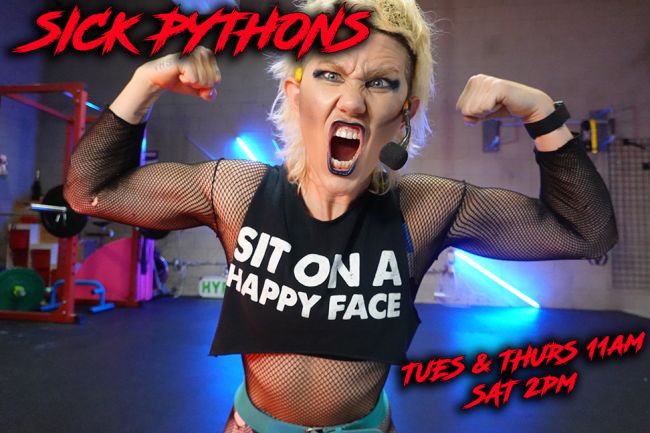 Sorry - that class has already taken place!